May 15, 2022 | 3-6PM
BUY TICKETS NOW -  Ticket Prices increase to $45 per ticket Thursday, May 12 at 11:59PM.
The Andersonville Wine Walk, now in its 16th year, turns businesses throughout the district into wine tasting destinations to service 600 attendees! Thank you to our event sponsors and partners: In Fine Spirits, Foursided, and State Representative Kelly Cassidy.
Check-in is located at the former Akira space at 5228 N Clark. Your complimentary wine glass received upon check-in is your ticket to this event; simply present it at each of our retail sites along your designated route for samples of delicious wines. Each wine location will be sampling 2-3 wines. Use your booklet to take notes about your favorites (almost all wines are available for purchase at In Fine Spirits). Don't forget to meander into other shops and destinations as well. There will be food samples along the way as well; at Ándale Market on the Cork route and at Svea Restaurant on the bottle route!
We are seeking volunteers for Andersonville Wine Walk. Please click on the link to sign-up.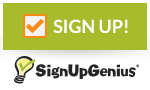 Participating locations include:
Cork Route* 
Ándale Market | 5232 N Clark
Andersonville Galleria | 5247 N Clark
Athletico South | 5033 N Clark
Boca Loca Cantina | 1477 W Winnemac
Bryn Mawr Jewelry Co. | 5139 N Clark
Buffalo Exchange | 5252 N Clark
Dearborn Denim & Apparel | 5202 N Clark 
Foursided | 5061 N Clark
GL Home Decor | 5225 N Clark
The Guesthouse Hotel | 4872 N Clark
Inclusive Funeral Care | 4880 N Clark
RAYGUN | 5207 N Clark
Simon's Tavern | 5210 N Clark
Bottle Route* 
Athletico North | 5545 N Clark
CBD Kratom | 5303 N Clark
City Olive |  5644 N Clark 
Eli Tea Bar | 5507 N Clark
ENJOY, An Urban General Store | 5307 N Clark 
Fiya | 5419 N Clark 
Land & Lake Andersonville | 5420 N. Clark 
Orange Shoe Personal Fitness | 5609 N Clark 
Parson's Chicken & Fish | 5721 N Clark 
*play | 5311 N Clark 
Rattleback Records | 5405 N Clark 
Svea Restaurant | 5236 N Clark
Uvae Kitchen & Wine Bar | 5553 N Clark
* Routes subject to change